Director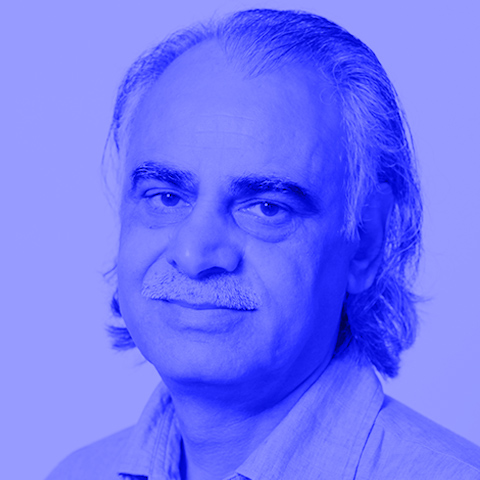 Ziauddin Sardar, writer, broadcaster and cultural critic, is former Professor of Law and Society at Middlesex University, and Professor of Postcolonial Studies, the City University, London. He has been described as a 'critical polymath' and is considered one of the top 100 public intellectuals in Britain. He works across a number of disciplines ranging from Islamic studies and futures studies to science policy, literary criticism, information science to cultural relations, art criticism and critical theory. He was born in Pakistan in 1951 and grew up in Hackney, East London.
Sardar has worked as science journalist for Nature and New Scientist and as a television reporter for London Weekend Television. He was a columnist on the New Statesman for a number of years and has served as a Commissioner for the Equality and Human Rights Commission and as a member of the Interim National Security Forum.
He has published over 50 books. The Future of Muslim Civilisation (1979) and Islamic Futures: The Shape of Ideas to Come (1985) are regarded as classic studies on the future of Islam. He pioneered the discussion on science in Muslim societies, with a series of articles in Nature and New Scientist and a number of books, including Science, Technology and Development in the Muslim World (1977), ­The Touch of Midas: Science, Values and the Environment in Islam and the West (1982), which is seen as a seminal work, ­­The Revenge of Athena: Science, Exploitation and the Third World­ (1988) and Explorations in Islamic Science (1989). Postmodernism and the Other (1998) has acquired a cultish following and Why Do People Hate America? (2002) became an international bestseller.
Sardar's two volumes of biography and travel, Desperately Seeking Paradise: Journeys of a Sceptical Muslim (2004) and Balti Britain: A Provocative Journey Through Asian Britain (2008) have received wide acclaim. He has also authored a number of study guides in the Introducing series, including the international bestsellers Introducing Islam and Introducing Chaos. Two collections of his writings are available as Islam, Postmodernism and Other Futures: A Ziauddin Sardar Reader (2003) and How Do You Know?: Reading Ziauddin Sardar on Islam, Science and Cultural Relations (2000). His most recent books include Reading the Quran (2012) and Future: All That Matters (2014).
Professor Sardar has written and presented numerous television programmes — most recently 'Battle for Islam', a 90-minute documentary for BBC2 and 'Dispatches' on Pakistan for Channel 4. His earlier programmes include 'Encounters with Islam' (1985), a series of four shows for BBC and 'Islamic Conversations' (1994), a series of six programmes for Channel 4. He was a regular Friday Panel Member on 'World News Tonight' on Sky News (2005—2007).
Sardar was the editor of Futures, the monthly journal of policy, planning and futures studies, from 1999—2013, and now serves as a Consulting Editor. Widely known for his radio and television appearances, he is currently co-editor of the quarterly journal Critical Muslim.
Jordi Serra del Pino
Deputy Director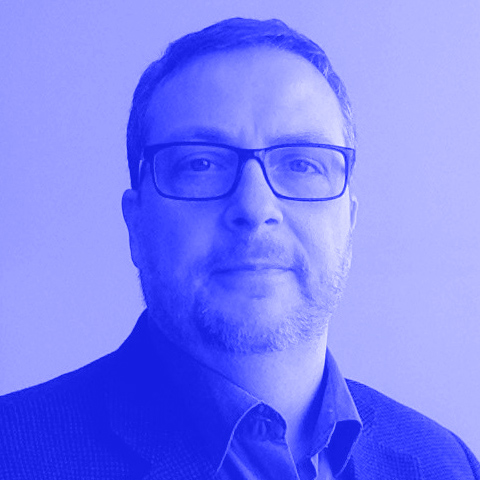 Jordi Serra is a futurist with a career of more than 35 years researching, studying, teaching, assessing and writing about change and futures studies.
As a consultant, Jordi has collaborated with a variety on public, private and international organizations all over the world, but mostly in Europe and South America. Over the years, Jordi has expanded his consultancy activity to integrate strategy and intelligence in his work covering numerous ambits such as energy, education, health, social services, public services, banking, public policing, security, mining, infrastructures, housing and others.
As a scholar, Jordi has led some research teams, apart from his present endeavours at the CPPFS, including design, risk management and intelligence. He has also developed an intense writing production in English, Spanish and Catalan having published several books, numerous papers for academic journals and many articles for general publications. He is also a member of the editorial Board of Futures, World Future Review and Revista IAPEM.
Jordi has also an extensive experience in academia having taught and lectured in many universities worldwide. Currently, he is an Associated Professor at the Communication and International Relations Faculty of Blanquerna (Universitat Ramon Llull) in Barcelona where he teaches Postnormal Times Theory, Foresight and intelligence.
Scott Jordan
Executive Assistant Director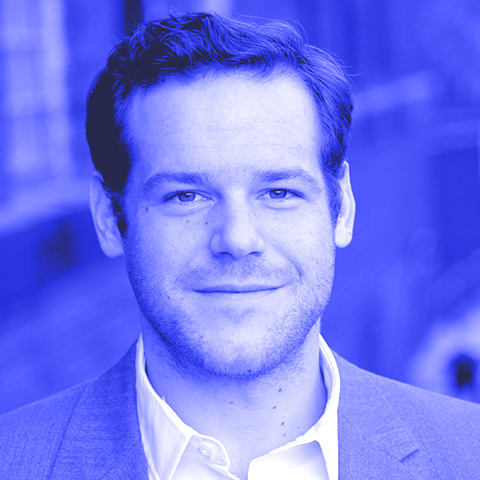 Scott Jordan, philosopher and political scientist, is attached to the Asian World Center at Creighton University in Omaha, Nebraska. He is a member of the Nonkilling Consortium International, and has worked with an international summer camp in China through the Soong Ching Ling Foundation. A regular contributor to the quarterly Critical Muslim, he hosts a radio podcast show, Tea Talk Asia. His research is focused on the postnormal dimensions of international policy, politics and governance, which he often explores through films.
Maha Sardar
Project Manager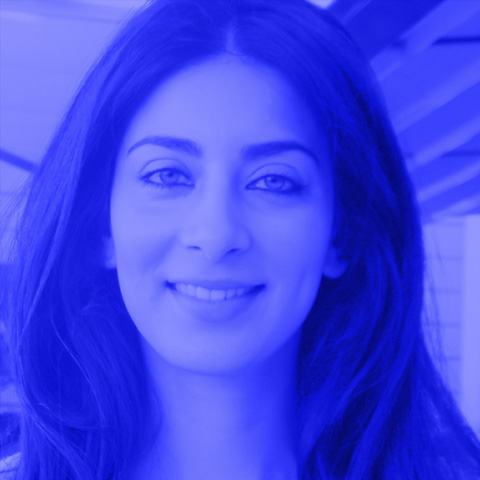 Maha Sardar, a human rights barrister at Garden Court Chambers, London, has been working in the field of immigration, asylum and human rights for over a decade. She has worked with various human rights charities such as Refugee and Migrant Justice, Reprieve, Liberty and the UNHCR in Istanbul. A strong advocate for social change, she represents some of the most vulnerable people in society: refugees, unaccompanied minors, victims of torture and trafficking. She is currently working on an app – 'Belong' – that provides tools and information, contacts and connections, that enable refugees to become fully functioning members of society and provide a sense of belonging in their new home. She is interested in developing a legal framework that enables refugees and marginalised people to successfully navigate postnormal times.
Maya van Leemput
Senior Research Fellow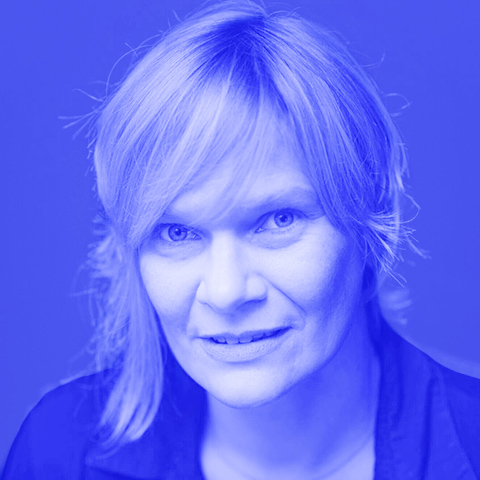 Maya van Leemput is a professional futurist, multi-media artist, and a senior researcher at the Erasmus Hogeschool, where she is setting up the new 'Applied Futures Research — Open Time' centre.
Maya's background is in media studies. She obtained her Ph.D. from the University of Westminster for her research on 'Visions of the Future on Television'. Her futures work on media, culture, arts, development, urban environment, science and technology in society and cross-cultural communication is based on critical theory and uses experimental, creative and participatory approaches. Since 1999, she has been working with the visual artist Bram Goots on Agence Future (AF), a long-term independent project for exploring images of the future through conversation and intercultural experiment. The project started with ethnographic futures field research in 25 countries on five continents, and evolved over the next decade with recorded conversations on images of futures in various settings and contexts. In 2014, Agence Future completed a three-year exchange project MAONO that brought students from Brussels (Belgium) and Lubumbashi (Democratic Republic of Congo) together with Congolese artists to develop cooperative of images of the future, culminating in a campus event and a one-month exhibition at the Museum of Contemporary Art Antwerp.
Maya's other projects include analysis of futures orientation of non-profit, private and institutional actors in Brussels for the Free University of Brussels' (VUB) Prospective Research programme of the Brussels Capital Region, and a host of projects for the King Baudouin Foundation, Belgium, Flemish parliament's Society and Technology Institute, European Parliamentary Technology Assessment (EPTA) network, the European Commission, the European Cooperation in Science and Technology (COST) framework, and UNESCO. Her work has been exhibited in a number of museums and art galleries.
Shamim Miah
Senior Research Fellow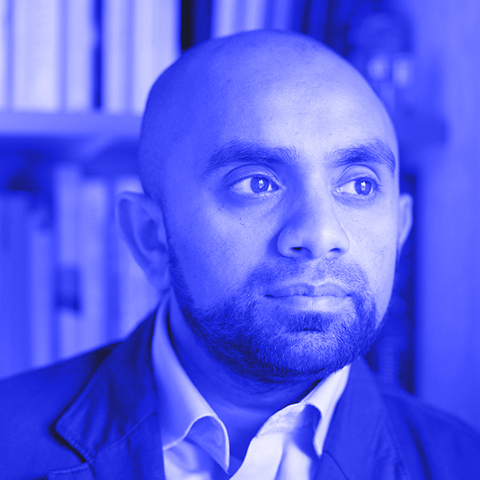 Shamim Miah, Senior Lecturer at the School of Education, University of Huddersfield, is a sociologist and expert on youth and identity. His research is concerned with the framing of race and religion in public policy and promoting futures literacy amongst young people. His books include, Muslims, Schooling and the Question of Self-Segregation (Palgrave, 2015) and Muslims and the Question of Security: Trojan Horse, Prevent and Racialised Politics (Palgrave, 2017).
Shamim has over twenty years' experience of voluntary youth work, community development and inter-faith work in Oldham, England. He worked as a Senior Policy Advisor and a Youth Worker for Oldham Council for many years.
Christopher B Jones
Senior Fellow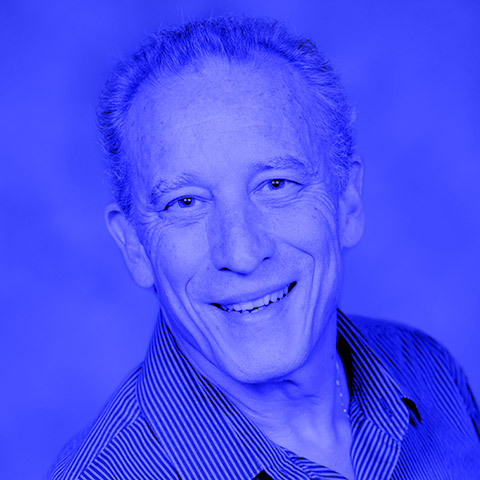 Chris Jones, a futurist, is a faculty member in the Graduate School of Public Policy and Administration at Walden University in Minneapolis. He has served as Associate Professor in Political Science at Eastern Oregon University (1992—2001) and also taught in the Studies of the Future Program at the University of Houston-Clearlake (2001—2004). A graduate of the University of Hawaii alternative futures program, he was Secretary-General of the World Futures Studies Federation (2001—2005), and serves on the editorial boards of the Journal of Futures Studies and the Journal of Social Change. Chris specialises in qualitative futures inquiry, including brainstorming and creativity, emerging issues analysis, scenario building, visioning, and strategic planning.
His novel Fire and Ice explored the possibility of the collapse of Western civilization as we know it. He is currently writing and presenting on the convergence of Collapse and the Singularity.
Wendy Schultz
Senior Fellow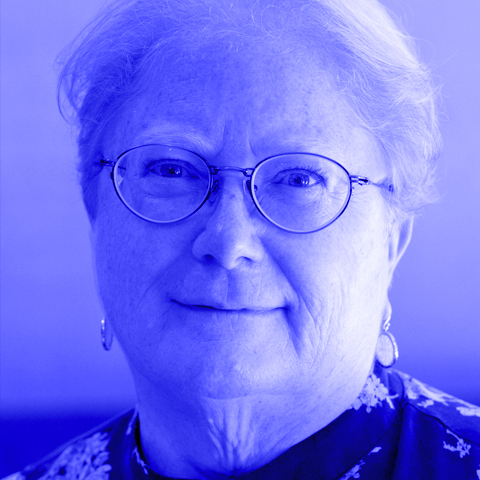 Wendy Schultz is an academically trained futurist with over thirty-five years of global foresight practice. She has designed futures research projects for NGOs, government agencies, and businesses – she has worked for Policy Horizons Canada, the International Labour Organization, the UK Law Society, the UK Department of Environment, Food, and Rural Affairs and Singapore's Risk Assessment and Horizon Scanning Centre. Wendy has also worked for the UK's National Society for the Prevention of Cruelty to Children. Wendy specializes in participatory futures workshops with emphasis on participatory, exploratory, provocative, and creative processes.
Her award-winning articles on futures research have been published in Foresight, Futures, the Journal of Futures Studies, World Futures Review, and APF's Compass. In a five-year faculty appointment in the University of Houston's MS in Foresight, she helped revamp the curriculum and redesigned the graduate futures methods course and is currently teaching Systems Thinking seminars. She has also lectured in futures studies at Nanyang Technological University in Singapore, and, while on a Fulbright scholarship, at the Finnish Futures Research Centre in the University of Turku.
Linda Hyökki
Fellow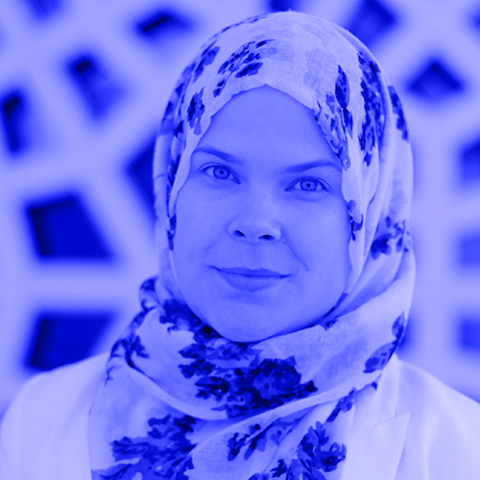 Linda Hyökki is a specialist in language and culture and a researcher on Islamophobia. She is a regular contributor to the European Islamophobia Report project and reports on issues regarding Muslims and Islam in Finland to the research platform Euro-Islam.info. The focus of her current research, at the Alliance of Civilizations Institute in Istanbul, is on Islamophobia as a lived experience among Finnish converts to Islam. She combines futures studies and postnormal times theory with her research on Islamophobia, the impact of anti- Muslim bigotry on an individual's identity construction, and issues of minorities in European societies.
In addition to Finnish, her native language, Linda is fluent in English, German, and Swedish; reads French; and is currently learning Turkish.
Jacques Barcia
Fellow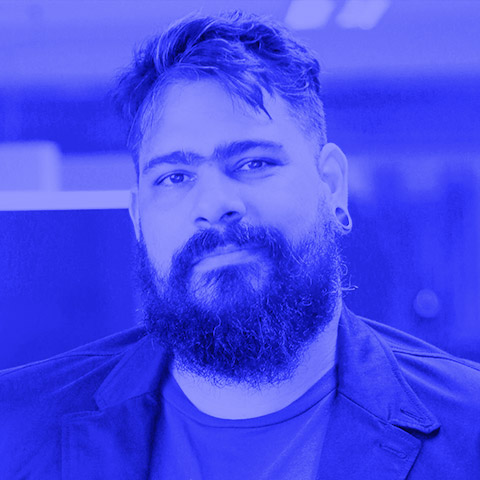 Jacques Barcia is a journalist, science fiction writer and futurist. He has written on technology, economics, crime, and human rights for newspapers in Brazil. Jacques's fiction has been featured in Shine: An Anthology for Optimistic Science Fiction and The Apex Book of World Science Fiction; and has appeared in magazines such as Clarkesworld and Electric Velocipede. He is one of the co-founders of Futuring Today, a futures lab that blends foresight, design, and science fiction to explore our futures. Jacques also serves as the Futures Consultant for the Brazilian non-profit science and technology park, Porto Digital. He teaches Design Futures at the Cesar School.
Elisabet Roselló Román
Fellow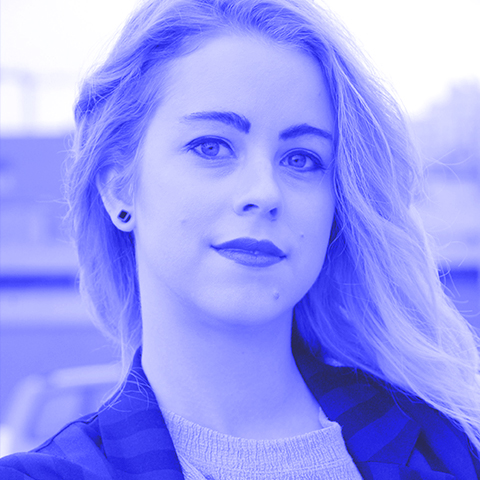 Elisabet Roselló Román is an innovation consultant and researcher of cultural trends with a focus on futures studies. She has worked on open innovation and emergent economies projects at the Universitat Autònoma de Barcelona and the Universitat Oberta de Catalunya. Elisabet has curated science-fiction and tech related events 'Steampunk: Futures That Never Were' and the Barcelona Mini Maker Faire (2014), and founded 'Postfuturear', a Spanish network for dissemination of futures studies knowledge. Currently, Elisabet freelances as a trend analyst and project manager with agencies and consultancy firms, writes and corresponds with Spanish National Radio (RNE), and through short essays and her personal blog reaches out to a broad Spanish-speaking audience on topics related to futures studies and postnormal times.
Liam Mayo
Fellow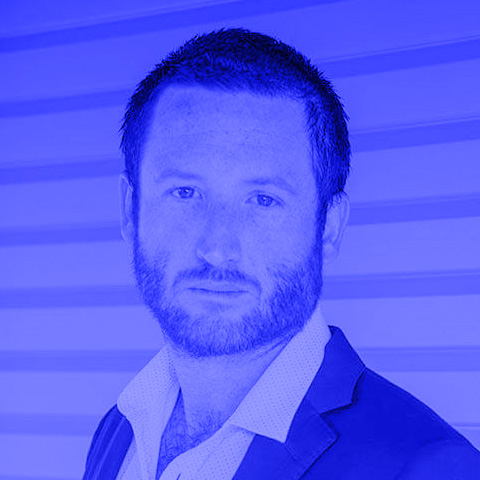 Liam Mayo is a community planning and development professional who specializes in working with marginalized communities and vulnerable people in complex environments. Liam has extensive international experience working with governments, the private sector and non-government agencies to incorporate community engagement and development practices in the design and delivery of policies, strategies and plans. Liam is particularly interested in critical theory and is currently a PhD candidate researching the utility of postnormal times theory to develop social policy and strategy. He is also an Adjunct Industry Fellow for The School of Social Sciences at the University of the Sunshine Coast where he is an active member of the futures network.